[7 November 2012]&nbsp
Mizoo and Professor M @ Timegate 360&nbsp
Mizoo and Professor M will play at the famous event Timegate 360 in Switzerland.
We wish a perfect new year eve party to 3000 happy people !!
See you on the dancefloor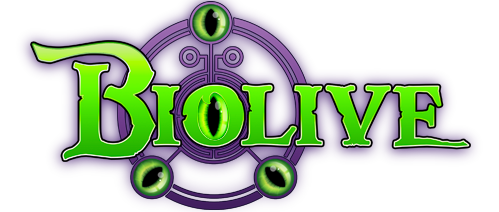 Tweeter
[5 November 2012]&nbsp
New Teratone portfolio&nbsp
Teratone just re-organized its skills and expertise :
Audio; DJ, live, AV live
Video : VJ, Mapping, video installation
Decoration
Mind expansion : Musical Yoga, Meditation, conferences
Photo and video coverage
At any place, Soyouth, Yog, Ikar, Lux, Kwisatz, Professor M, Mizoo, Psygana Invasion, Remyh, Shubhkaram, Homeostasys and T-vision are always happy to serve the psytrance, electronique, scientific movement, and continue to shine the the party.
Tweeter
[7 September 2012]&nbsp
A new event : mikro poésies soniques (suisse)&nbsp
@Le Cinq / BAR LOUNGE >>>
Rue des Musées 58 - 2300 La Chx-de-Fds
Samedi 20 octobre 2012 de 21h à 2h, entrée libre
Pour cette MIKRO édition des POESIES_SONIQUES nous vous proposons dans un nouveau lieu à ambiance «cave à jazz new-yorkaise» un voyage sonore de 5 heures teinté d'electronica & downtempo, agrémenté de projections vidéos entremêlées de quelques lectures de textes.
_ LIVE ACT _
deadfish alter-nativ (mnNsk & Ana Göldin) / CH
www.suchmu.ch
_ DJ SET _
mizoo (ultimae rec.) / CH
_ VIDEO CONCEPT _
ana Göldin & mnNsk / suchmu.ch / CH
Tweeter
[28 August 2012]&nbsp
A new event : Hadra festival 2012 (france)&nbsp
▪▪► BALKAN BEAT BOX - Nat Geo Music (US/CAN), Crammed Discs (ROW) - Brooklyn / Europe / TLV
http://balkanbeatbox.com/
▪▪►BARAK – Hadra Records – Mexique
http://soundcloud.com/barak-psytrance
▪▪►BOOM SHANKAR vs ALEXSOPH - BMSS Records – Allemagne
https://www.facebook.com/DjBoomShankarBMSS
▪▪►BRAIN DRIVER – Fractal Records – Valence
http://soundcloud.com/braindriver
▪▪►BRAINIAC - Solar Tech Records / Grasshopper Records – Croatie
http://soundcloud.com/brainiac
▪▪►CHRISS – FullMoon / Nutek Records – Allemagne
http://www.myspace.com/soulflightmusic
▪▪►COSMOSIS – Holophonic Records – UK
http://www.myspace.com/cosmosis1
▪▪►CUBIC SPLINE – Hadra Records – Grenoble
http://soundcloud.com/cubic_spline
▪▪►CYRHILL – IonoMusic / Omniphonie – Valence
http://soundcloud.com/cyrhill
▪▪►D_ROOT – Hadra Records – Chambéry
http://soundcloud.com/d_root
▪▪►DIGITAL TALK – Hadra Records – Paris
http://soundcloud.com/digitaltalk
▪▪►DIRTY SAFFI – Bom Shanka Music – UK
http://soundcloud.com/dirtysaffi
▪▪►DRISS – Hadra Records – Grenoble
http://www.myspace.com/dj-driss-1
▪▪► EFFICIENT ENERGY - Oobe - Lyon
http://soundcloud.com/efficient-energy
▪▪►ELEKTRIGGER – Waldfrieden – Allemagne
http://www.myspace.com/elektrigger
▪▪►FEUERHAKE - Plusquam/FreeForm Records – Allemagne
http://soundcloud.com/feuerhake
▪▪►FREEDOM FIGHTERS - HOMmega - Israël
https://www.facebook.com/freedomfightersofficial
▪▪►FUNKY DRAGON – Iono Music – Serbie
http://soundcloud.com/funky-dragon
▪▪►GANESH – Dream&Fly – Lyon
http://www.myspace.com/dreamandflyasso
▪▪►GAUDIUM – Iboga Records – Suède
http://soundcloud.com/gaudium
▪▪►IN LAK ECH – Catalyst Records – Mexique
www.soundcloud.com/inlakech-music
▪▪►ISOCHRONIC – Psynon Records – Grèce
www.psynonrecords.com
▪▪►ITAL - ANTU RECORDS – Chili
http://soundcloud.com/ital-1
▪▪►JIMSON – Hadra Records – Belgique
http://soundcloud.com/jimson-hadra
▪▪►KOKMOK – Hadra Records – Marseille
http://soundcloud.com/kokmok-1
▪▪►LUNARAVE – Hadra Records – Chambéry
http://soundcloud.com/lunarave
▪▪►MANU – Hadra Records – Gap
http://soundcloud.com/manu-hadra
▪▪►MOONQUAKE – Hadra Records – UK
http://www.myspace.com/nicomoonquake
▪▪►MUBALI – Parvati Records – USA
http://soundcloud.com/mubali
▪▪►NESHO – TessaractStudio / Mars Room – Croatie
http://soundcloud.com/neshodj
▪▪►OSHER – Blue Tunes Records – Israël
http://soundcloud.com/osher-swissa
▪▪►PENTA – AuraQuake – Portugal
http://www.pentafiles.com/
▪▪►PLASMA CORP – Veleno Music – Croatie
http://soundcloud.com/plasma-corp
▪▪► PLASMOTEK – Mandala Records – Toulouse
www.myspace.com/plasmotek
▪▪►PSILOCYBIAN – Hyperflow Records – Croatie
http://soundcloud.com/psilocybian
▪▪►RA – Suntrip Records / Altar Records – Norvège
http://www.myspace.com/ratrance
▪▪►SATCHEL – Free Radical Records – Afrique du Sud
http://soundcloud.com/free-radical-records
▪▪►SECRET VIBES – Hadra Records – Paris
http://soundcloud.com/secret-vibes
▪▪►SHOTU – Hadra Records – Grenoble
http://soundcloud.com/shotu
▪▪► SI - Momento Demento – Croatie
http://soundcloud.com/si-momento-demento
▪▪►SINE DIE – Hadra Records – Grenoble
http://www.myspace.com/sinedielive
▪▪►SOUTHWILD – Wildthings Records – Allemagne
http://soundcloud.com/southwild
▪▪►SYCHOTRIA - Ayauma records – Brésil
http://soundcloud.com/sychotria
SYMBOLIC – Echoes Records – Israël
http://soundcloud.com/symbolicmusic
▪▪►TENKA – Global Foundation / Hommega Records / Spintwist Records – Danemark
ttp://soundcloud.com/tenkatrance
▪▪►TILT – Hadra Records / FreeSpirit Records – St Etienne
http://www.myspace.com/tiltprogressive
▪▪►TOTO – World People Production – Carcassonne
www.world-people.org
▪▪►TWEAKERS – Hadra Records – Grenoble / Chamonix
http://soundcloud.com/hugosuddha
▪▪►U.RECKEN – Tree Of Life / Dacru Records – Israël
http://soundcloud.com/u-recken
▪▪►VAISHIYAS – Spin Twist Records – Allemagne
http://soundcloud.com/spin_twist_records
▪▪►WHIPTONGUE – LooneyMoon Records – Brésil
http://soundcloud.com/whiptongue
▪▪►YAB YUM – Peak Records - Suisse
http://soundcloud.com/yab-yum
▪►YAMAGA – Hadra Records – Grenoble
www.hadra.net
▬ SCENE ALTERNATIVE ▬
▪▪► RONA HARTNER & DJ TAGADA PROJECT – Delalune – Paris / Roumanie
ww.myspace.com/ronahartnercrew
▪▪► ADD SIMEON – Somethin Groovy – UK
myspace.com/somethingroovy
▪▪► AMBIENT TERRORIST – IT Records – Grèce
http://soundcloud.com/fishimself
▪▪► ARKETYPE PROJECT – Mahana Bay Label – Lyon/ Tahïti
http://myspace.com/arketypeproject
▪▪► B.BRAIN – Hadra Records – Grenoble
http://myspace.com/drbbrain
▪▪► DARIO COSMOS – Lyon
http://soundcloud.com/dario-cosmos
▪► DIGIDEP – Hadra Records – Vienne
http://soundcloud.com/digidep
▪▪► DIGITRON SOUND SYSTEM – Digitron Records / JFX Dubstore – Croatie
http://www.myspace.com/digitronsoundsystem
▪▪►DOVLA – Flow Records / Interchill – Croatie
http://soundcloud.com/dovla
▪▪► DUBMENTALIST – Kosmo-K Records – St Etienne
http://soundcloud.com/dumentalist
▪▪► G POINT – Lyon
▪► GABRIEL LE MAR – Dub2dustrecords – Allemagne
http://soundcloud.com/gab
▪▪► GINO - Balkan Sonik – UK
http://soundcloud.com/ginobannsabaii
▪▪►IANIDUB – Somethin Groovy – UK
myspace.com/somethingroovy
▪▪►ITCHY and SCRATCHY - Grenoble/Cergy
http://soundcloud.com/itchy-and-scratchy
▪▪► KHALED BEN YAHIA – Mahana Bay Label – Tunisie / France
http://www.myspace.com/khaledbenyahia
▪▪► LAKAY – Hadra Records – Grenoble
http://soundcloud.com/lakay-enjoy-people
▪▪► LITTLE TUNE - Shamanik Sound System
http://soundcloud.com/littletune
▪▪►METASTAZ – Face B. Prod – St Etienne
https://www.facebook.com/metastazmusic
▪▪► M&M'S – Electrik Dream – Portugal
http://www.myspace.com/djmnms
▪▪► MKF [TRIO] – MusTraDem – Grenoble
http://mkf.mustradem.com/
▪▪► NOD – USA
http://www.djnod.net/
▪▪► NOVA – Ultimae Records – UK
http://www.myspace.com/nova_music
▪▪► SA BAT MACHINE – Kiosk / Destpub / Six Degrees Records – Paris
http://soundcloud.com/sa-bat-machines
▪▪► SHULMAN – Aleph Zero - Israël
http://soundcloud.com/shulman-info
▪▪►SLEEPING FOREST - Hadra Rec - Chambéry
http://soundcloud.com/sleeping_forest
▪▪► SON OF KICK - WayWay Rec / Equinox / Muti Music – UK
http://soundcloud.com/sonofkick
▪▪► SYSYPHE – Hadra Records – Montpellier
http://soundcloud.com/sysyphe
▪▪► TAGADA – Paris
www.facebook.com/pages/DJ-TAGADA-officiel/11320149
▪▪► TOR.MA IN DUB – Catalyst Records / Beats n Pieces – Mexique
http://soundcloud.com/tor-ma-in-dub
▪▪►UZUL (Kaly Live Dub) – Dub Technic / Lot Records –Lyon
http://soundcloud.com/uzul
▪▪►ZEN aka ASTRAL WAVES - Altar Records – Canada
www.myspace.com/astralwavesmusic
▬ DECO ▬
▪▪►AFRADRENALINE – Macédoine
www.afadrenalin.com
▪▪►COSMICWALKERS – Allemagne
www.cosmicwalkers.de
▪▪►DUSTBIN
▪▪►LUCIOLES - Hadra – Grenoble
www.hadra.net
▪▪►MAD STUDIO – Grenoble
http://leatelierfou.free.fr/
▪▪►MUSACT – Grenoble
http://sites.google.com/site/musactadaep/
▪▪►PSYCH ART 3 - Grenoble
▪►ROM – Tranc'lucid – Grenoble
▪▪►RUB&FRIENDS – Biolive – Suisse
http://www.biolive.ch/
▪▪►SOMETHIN GROOVY – UK
http://www.myspace.com/somethingroovy
▬ VIDEO ▬
▪▪►VJ BLAST – Rennes bastien-quenault.com
▪▪►VJ LIKID – Hadra – Grenoble www.hadra.net
▪▪►VJ NICO TICO – XLR Project – Lyon http://www.xlrproject.net/
▪▪►VJ OBLIVION – Vizual Invaders – Chambéry http://www.vizualinvaders.com/blog/
▪▪►VJ ZERO - Cenc / Totaal Rez – Valence www.vjzero.com
▪▪►T-VISION - Teratone CH/FR www.teratone.org
Tweeter